Everything Ukulele
Skydogsports
| | | |
| --- | --- | --- |
| | Come Join The Fun Times | |
Ukulele Time
My First Ukulele - Kala Tenor
April 2019 And We Have Two Additions. Maureen's Spruce Face and My Eight String Kala Ukulele
I Am Excited To Have Maureen Join In The Fun With Her Mitchell Spruce Uke.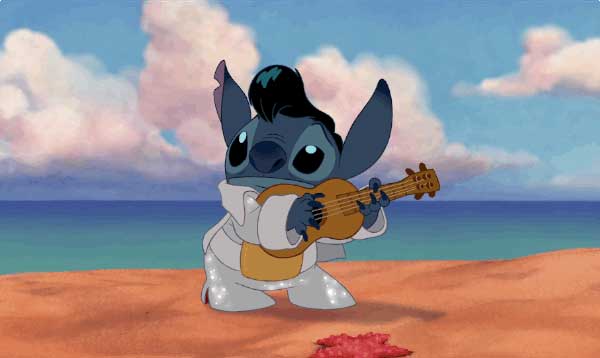 We are in Florida now February 19, 2019
Will try to get some Uke things going down here.
The Skydog Report
OK, so all my life I wanted to be able to play a musical instrument. Like many kids I received a guitar when I was nine and I did not have any luck or natural ability to continue trying to play it. When I was ten years old my Mom hired a local musician to give me instructions and after about three lessons Eddie Bell told my Mom that I had no musical ability and we gave up.
OK, so now I am seventy five and the urge is still alive so I got to thinking that maybe an instrument with less strings may be easier for me. As it turns out my wife Maureen works at the local community center and Gloria Whitelaw is giving Ukulele lessons and Maureen suggests that I take the six month course. Sure enough I started the course and after six months I can manage to beat through almost twenty songs. Now comes the other hard part, "singing", well in this category I am very poor so I try to get most of my family and friends to join in and help me sing along. For most of the summer we were visiting our friends Eric and Mary and Mary sang along with me weekly and that sure did help as Mary is an accomplished singer.
The other thing that I have done is to join a group called "SOUP" South-Western Ontario Ukulele Players and this has turned out to be one of the most fun things that I have ever done. SOUP gets together every Wednesday evening and there are usually about one hundred of us Jamming at the London Music Club. I can learn a lot with these great people and really enjoy getting together with them.
The Skydog Report
January 30, 2019 and a very cold evening so only fifty eight of us came out to jam it up at The London Music Club. We had a great time and I did a first. One of my Uke friends, Jimmy came in a little late and I asked if he would like to accompany me at intermission and we could do a open mike song. Jimmy says "What song" and I said "I Saw The Light" and Jimmy said sure let's do it so we asked Martin and he said go for it so on stage we went. Well, I was never so nervous in my life but somehow we got though the song. I am not much of a singer but the crowd gave us a applause so I expect that they were just being nice. Thanks you all. I am hoping to improve and maybe we can do it again sometime soon.
Gloria Whitelaw was in attendance and she did a great job with her accordion. It added so much to the songs.
I have done a lot of exciting things in my life and learning and playing with the SOUP group has brought an abundance of joy to my life.
Thanks to all of you.
The Skydog Report
February 28, 2019 and we are in Florida and finding groups to play with. Last evening we went to a Beginner class in Dunedin, Fl. and tonight to an open mic in Claremont. Then in March I returned to the Tampa Bay Ukulele Society Dunedin Uke night for more fun. My Hang Gliding buddies took some photos of a large cactus that I found fascinating.
April 15, 2019 and We are back home after almost two months in Florida. I played with the Tampa Dunedin group four evenings and twice in Claremont Fl. Really had a blast. Check out my videos listed below.
Skydog Bob - Clermont, Florida
I Found This Cactus Below Fascinating
Jimmy Kolynich and Oded Kalir My Hang Gliding Buddies
Oded and Bob With Maureen's New Ukulele
Halloween 2018
At
The London Music Club
Martin, Laurie, Carole, Connie, Tim and Ellen Sing On
Videos - Click on The Links Below
2019
All my Beginner Tries Below
I have a long way to improve
Thanks For Watching