Everything Ukulele
Skydogsports
| | | |
| --- | --- | --- |
| | Come Join The Fun Times | |
Links to the following websites - flyzephyr.com, highenergysports.com, moyes.com.au/, hooked.net/switzer, paraglide.net, deafaviation.com, jcpress.com/cageusa, members.aol.com/RMitch9949/, circlinghawk.com, araidesign.com, aerodyne.us, atmosphereparagliding.com, flytorrey.com, windgypsy.com, hang-gliding.com, paraglidenow.com, uptimal.com, willswing.com, users.arczip.com/pacificTandem, airtekusa.com, skyparagliders.com, pacskyways.com, merlinflightschool.com, flytandem.com, sftandem.com, mallettec.com, eagleparagliding.com, flyaboveall.com, flyawayhanggliding, sasquatch.com/~tim, bigairparagliding.com, sachanggliding.com, windsports.com, pacificnet/~kites/vchg.html, thefloridaridge.com, questairforce.com, flytec.com, miamihanggliding.com, jade-sky.com, aerolight.com, graybirdairsports.com, warrenwindsports.com, wallaby.com, serioussports.com/tchanggliders, members.aol.com/cloud9sa, fingerlakesparagliding.com, rochesterareaflyers.com, ellenvilleflightpark.com, mtnwings.com, evilleoutfiters.com, supair-usa.com, flyny.net, flyhighhg.co, hang-glide.tripod.com, justfly.com, southerskies.net, kittyhawk.com, kite-enterprises.com, austinairsports.com, airaddiction.com, flytexas.com, txflysports.com, mojosgear.com, thermaltracker.com, oregonhanggliding.com, maxroc.com, overthehillparagliding.com, discoverpargliding.com, usairborne.com, aerialparagliding.com, northwing.com, skycosports.com, seattleparagliding.com, paraflyparagliding.com, fun2fly.com, goodlaunchparagliding.com, paraglidewashington.com, kingmountainparagliding.com, flysunvalley.com, risingair.biz, kingmountainglider.com, pyramid.net/advspts, flyhighparagliding.com, entureflight.com, arizonahanggliding.info, iparaglide.com, paragliders.com, cuasa.com, bigskyparagliding.com, steenair.com, twocanfly.com, superflyinc.com, hangglideutah.com, atlantaparagliding.com, hanglide.com, blueskyairsports.com, aldenaviation, downeastairsports.com, silverwingshangggliding.com, davismick.comhighpeak, blueskyhg.com
Ukulele Time
The Skydog Report
OK, so all my life I wanted to be able to play a musical instrument. Like many kids I received a guitar when I was nine and I did not have any luck or natural ability to continue trying to play it. When I was ten years old my Mom hired a local musician to give me instructions and after about three lessons Eddie Bell told my Mom that I had no musical ability and we gave up.
OK, so now I am seventy five and the urge is still alive so I got to thinking that maybe an instrument with less strings may be easier for me. As it turns out my wife Maureen works at the local community center and Gloria Whitelaw is giving Ukulele lessons and Maureen suggests that I take the six month course. Sure enough I started the course and after six months I can manage to beat through almost twenty songs. Now comes the other hard part, "singing", well in this category I am very poor so I try to get most of my family and friends to join in and help me sing along. For most of the summer we were visiting our friends Eric and Mary and Mary sang along with me weekly and that sure did help as Mary is an accomplished singer.
The other thing that I have done is to join a group called "SOUP" South-western Ontario Ukulele Players and this has turned out to be one of the most fun things that I have ever done. SOUP gets together every Wednesday evening and there are usually about one hundred of us Jamming at the London Music Club. I can learn a lot with these great people and really enjoy getting together with them.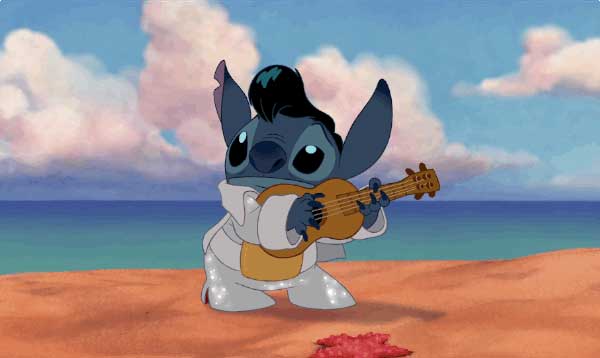 Halloween
At
The London Music Club
Martin, Laurie, Carole, Connie, Tim and Ellen Sing On
Videos